Chocolate is one of the most popular desserts around the world. It's a sweet treat that can be enjoyed by all ages and tastes great with a variety of toppings.
The main purpose of making chocolate is to make it tasty and delicious. We know that you will like our homemade chocolate recipes because they are very easy to make. Our chocolate recipes are the perfect gift for any occasion, whether it's your best friend's birthday or your mother-in-law's favorite holiday. With our easy-to-make homemade chocolate video tutorials, you can make a delicious gift that they'll love to receive.
When you make your own chocolate bars, you can pack them with all sorts of nuts, seeds, and spices. This allows you to personalize your chocolate bars even more—and it makes them taste so much better than store-bought treats. We have a perfect balance of quality and great taste in our homemade chocolate recipes.
(Look below to learn what our ONLINE students have to say about this course).
Topics Covered: 21 different varieties
Chocolate Bon Bons
Paan Balls
Naughty Nutty
Cranberry Cream
5 Star
Dark Night
Hawaiian Chocolate Host:
Gulkand Chocolate
Honey & Nut Squares
Muesli & Flaked Almond Cheesecake Chocolates
Chocolate & Orange – Rose Bar
Glitter Chocolates
Chocolate Frame with Transfer Sheet
Kesar Pista Bars
Strawberry Streusel Chocolate
Bubblegum Hazelnut Bars
Nutties & Rose Squares
Cappuccino & Oreo Bars
Hibiscus Crunch
Cherry, Cookie & Cream Bars
Red Velvet Bars
Fee @ Rs.1500/-
Made by ONLINE students after watching the video tutorials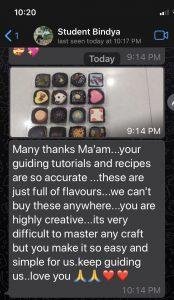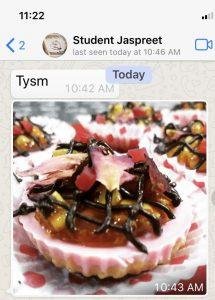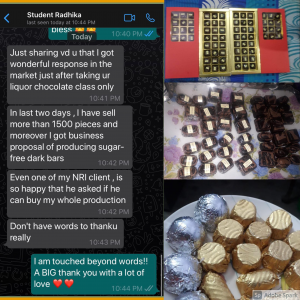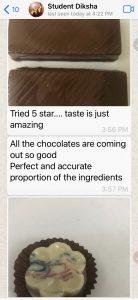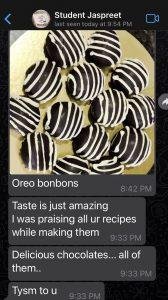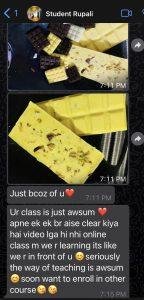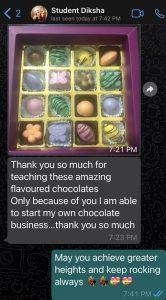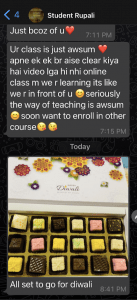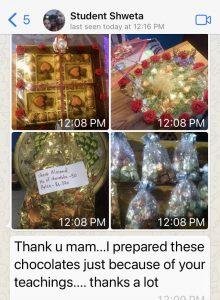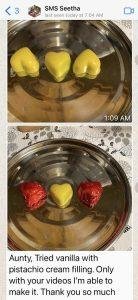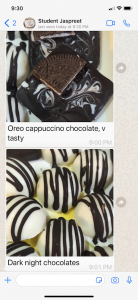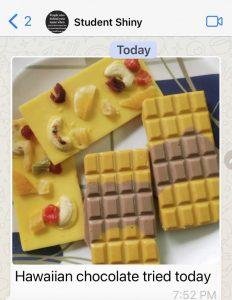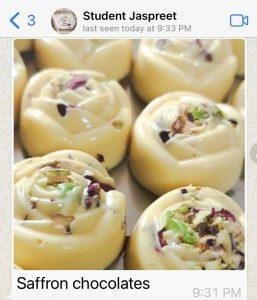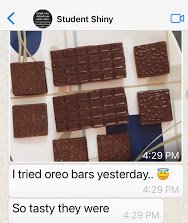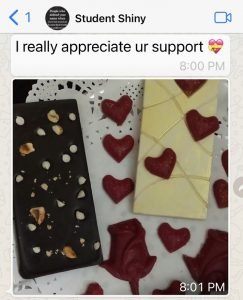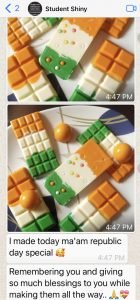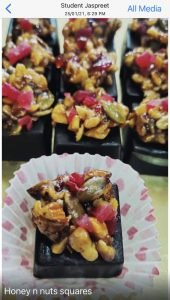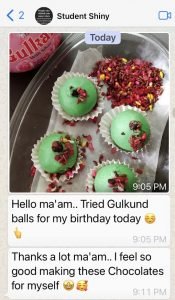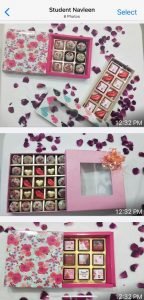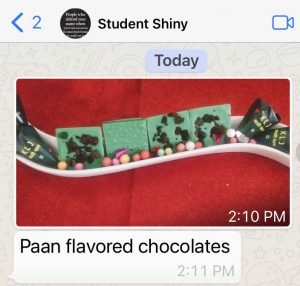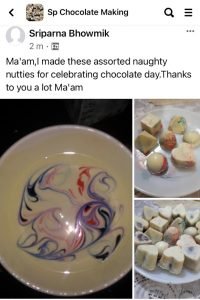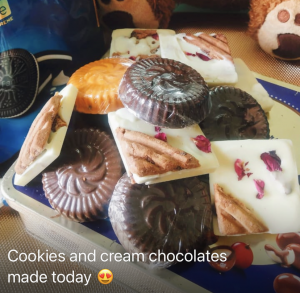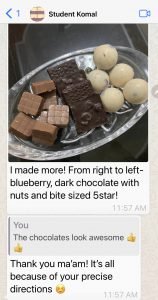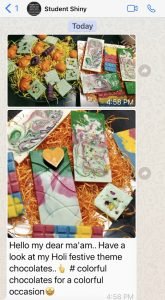 Online Class Details:
24×7 Access to Prerecorded videos for 2 months.
Learn from the comfort of your home.
Special secret tips & techniques shared.
Life time support over messenger and WhatsApp.
Recorded with clear audio and video quality.
JOIN FROM ANYWHERE!!
Method of Instruction: Video Tutorials & PDF Notes
Call/ Whatsapp 9560600056 now and REGISTER for the ONLINE class.