Make these Gluten free Breads once, and you'll never want store-bought again.
Are you tired of the frustration that comes with crumbly, flavorless gluten-free bread? Say goodbye to the disappointment and welcome a world of perfectly intact, irresistible gluten-free delights! Our online Gluten-Free Bread Baking Course is your ticket to mastering the art of gluten-free baking with confidence.
Ever experienced the annoyance of gluten-free bread falling apart?
Struggling to get the perfect texture and taste in gluten-free bread?
Fed up with the aftertaste in some gluten-free options that makes the experience less enjoyable?
Dealing with the high cost of gluten-free bread, limiting accessibility for those on a gluten-free diet?
Craving delicious gluten-free options but finding them hard to come by?
Frustrated with the lack of variety in gluten-free bread choices?
Here's how our class can make your gluten-free baking journey truly fulfilling:
Expert Guidance: You'll have a seasoned gluten-free baking expert by your side, sharing all the tips, tricks, and knowledge you need to succeed.
Skill Improvement: Not only will you bake gluten-free bread, but you'll also hone your skills to a level that'll impress your friends and family.
Confidence Building: Baking gluten-free can be a challenge, but our class will boost your confidence, ensuring delicious and consistent results.
Dietary Empowerment: You'll gain the ability to cater to gluten-sensitive diets, making you the "go to person" at gatherings and ensuring everyone's well-being.
Delicious Results: Say goodbye to the misconception that gluten-free means tasteless. You'll create gluten-free bread that's a treat for everyone's taste buds.
Comprehensive Education: From the basics to advanced techniques and ingredient substitutions, our course covers it all, making sure you're well-rounded in gluten-free baking.
Accessible Learning: You can access our online course from anywhere, fitting it seamlessly into your schedule and lifestyle.
Supportive Community: Be part of a welcoming online community where you can connect with others who share your passion. Get tips, advice, and inspiration.
Time-Saving Tutorials: Our engaging video tutorials make learning efficient and save you time, as you can see exactly how to master each step.
Nutritious Choices: Your gluten-free bread won't just taste great; it'll also be nutritious, meeting dietary requirements for a balanced lifestyle.
Cost-Efficiency: Save money by creating your own gluten-free flour blends, a smart and budget-friendly alternative to pre-blended flours.
Enjoy Free Time: Use your newfound skills as a creative outlet during your free time, nurturing a hobby that's both enjoyable and fulfilling.
Unlock Culinary Secrets: Become the gluten-free baking expert among your friends and family, sharing the secrets to gluten-free success.
Safe and Satisfying: Bake with confidence, knowing your creations are safe for those with allergies or sensitivities, and satisfy everyone's cravings.
Online Convenience: Learn comfortably from your own kitchen, at your own pace, and at a time that suits you. No need for rigid schedules or travel.

Choose you learning Style:

Prefer watching? We've got detailed video instructions. Like reading? Our user-friendly recipe sections are here for you. And if you like having a physical copy, download our recipes in PDF format with both U.S. imperial and metric measurements.

Lifetime Support: Gain strong support to answer your queries for a lifetime related to gluten-free baking.
Enrolling in our class is like embarking on an enriching journey that combines learning, creativity, and tasty rewards. You'll not only become a pro at gluten-free bread baking but also find joy in the process. So, come join us today and unlock your full potential as a gluten-free bread baking enthusiast!
Over the past seven years, I've noticed a growing interest among my friends and students in attending classes focused on gluten-free baking. This surge in demand stems from various factors, primarily the increasing prevalence of gluten-related allergies and sensitivities among themselves, their family members, or friends. Many of them have encountered frustrating experiences when attempting gluten-free recipes at home, often resulting in disappointing outcomes. This series of disappointments has led to a sense of skepticism regarding the feasibility of successful gluten-free baking.
One significant obstacle they face is the lack of guidance and knowledge about gluten-free baking fundamentals. The world of gluten-free bread baking can be intricate, with ingredient substitutions and techniques that differ considerably from traditional baking. This knowledge gap has left many aspiring bakers uncertain about where to begin and how to create gluten-free versions of their favorite baked goods.
Another challenge that my students and participants have encountered is the balancing act of acquiring a new skill while juggling their already busy schedules. Learning to master gluten-free baking can be time-consuming and intimidating, especially for those who are new to the realm of specialty diets and culinary adjustments.
In response to this growing demand and the need for accessible, comprehensive gluten-free bread baking class, I have developed a course designed to address these challenges head-on. This class aims to provide students with the knowledge, techniques, and confidence they need to excel in gluten-free bread baking.
The challenges one usually encounters are the high cost of gluten-free bread in the market or its limited availability. It's not uncommon for gluten-free options to be expensive, hard to find, or lacking in taste, and I'm here to help you overcome these challenges.
By offering these classes, I hope to empower individuals who have encountered hurdles in their gluten-free baking endeavors. Together, we can create a supportive learning environment where students can unlock the secrets of successful gluten-free baking, overcome their skepticism, and ultimately enjoy delicious, safe, and satisfying gluten-free breads.
Gluten-free loaves are popular because they are rich in a range of grain flours and, unlike regular wheat or maida breads, they promote a healthy digestive tract. You will find step-by-step instructions for making these nutritious breads in our video tutorials.
(Look below to watch a preview of our ONLINE pre-recorded Class).
Our Online Gluten-Free Bread Baking Course:
 Topics Covered:
1. Gluten-Free Breakfast Loaf: This Gluten-Free Breakfast Loaf is great for people who can't eat gluten. It has fewer carbs than regular bread and works well for those on low-carb or high-protein diets. You can also change the taste by adding things like seeds or spices. So, it's a flexible and safe choice for everyone, especially those who need to avoid gluten.
2. Gluten-Free Sandwich Loaf with Sun Dried Tomatoes & Garlic: This special bread is made for people who can't have gluten, and it's soft and easy to chew. It's also lower in carbs than regular bread, which is good if you're trying to eat less of those. Plus, it's packed with tasty flavors like sun-dried tomatoes and garlic, making it a delicious choice for those with dietary restrictions or anyone who loves good food.
3. Gluten-Free Spinach & Oat Bread with Creamy Spinach Topping: This bread is a treat for people who can't have gluten, with its lovely green color from fresh spinach. It's not too high in carbs, which is good if you want to eat less of those. Plus, it's super moist and delicious, especially with the creamy spinach topping. So, it's a great choice for people with dietary needs or anyone who loves tasty bread.
4. Gluten-Free Almond & Chocolate Bread: Indulge in this gluten-free chocolate bread, and you'll experience the joy of deep, chocolatey goodness, perfectly balanced with a delightful nutty taste from Blanched Almond Flour. It's an ideal choice for those with gluten sensitivities, and the bonus is that it's lower in carbs compared to regular wheat-based bread, making it a smart pick if you're watching your carb intake.
5. Gluten-Free Quinoa Bread: This gluten-free bread is not only a nutritional star but also a treat for your taste buds. If you're keeping an eye on your carb intake, its low carb content makes it a wise choice. And for those who can't have gluten, it's a safe and delicious option. Inside, you'll find a soft and tender texture, while the crispy crust, made possible by tapioca flour and sunflower seeds, offers a delightful contrast. The inclusion of quinoa flour adds protein and dietary fiber, making it even more nutritious. With its blend of flavors, it caters to a wide range of taste preferences.
6. Gluten-Free Zucchini Bread: This gluten-free bread is a fantastic option for those looking to enjoy a delicious treat while keeping their carb intake in check, especially when compared to wheat breads. It's made using gluten-free flours like Almond flour and Rice Flour, making it guilt-free for those with dietary restrictions. Plus, it's packed with goodness – healthy fats from coconut, essential vitamins, and fiber from zucchini. What truly sets it apart is its crispy and enticing crust, achieved with tapioca flour and chia seeds, enhancing the overall flavor experience. So, it's not just gluten-free; it's a delightful and nutritious choice!
7. Gluten-Free Sorghum (Jowar) Bread: This bread is a game-changer, especially for those with gluten sensitivities, offering a delicious choice for those mindful of their carb intake compared to wheat bread. It's not just gluten-free; it's a nutritional powerhouse, rich in protein, fiber, and essential minerals from Sorghum (Jowar) flour, oats flour, and whey protein. With its soft, satisfying crumb and a touch of sweetness from powdered sugar, plus the delightful crunch of rolled oats, it's a delightful gluten-free treat that's both tasty and nutritious.
8. Gluten-Free Finger Millet (Ragi) Bread: This bread represents a remarkable advancement, perfect for individuals who experience gluten sensitivity. It's a wise option for those mindful of their carbohydrate intake compared to traditional wheat bread, all while offering a delightful experience. It's not just gluten-free; it's a nutritional powerhouse, packed with protein, fiber, and essential minerals, delivering both satisfaction and flavor in every bite. Moreover, its unique blend of ingredients, like Sorghum (Jowar) flour, oats flour, and whey protein, not only ensures a balanced sweetness and rich taste but also provides added nutritional advantages. So, not only does it cater to dietary restrictions, but it also enhances your overall well-being.
Ready to revolutionize your gluten-free baking journey? Enroll now in our Online Gluten-Free Bread Baking Course and bid farewell to crumbly chaos. Bake with confidence and savor the joy of perfectly irresistible gluten-free bread every time! Don't miss this opportunity to transform your gluten-free experience. Join us now and become a gluten-free baking master!
Fee @
NOTE:
Due to absence of gluten, the Gluten free bread is more dense and heavy, and lacks the light and airy texture of the normal bread.
Bottomline: Do not expect gluten free bread to be soft & fluffy, like normal breads!!
Most IMPORTANTLY, the gluten free breads are free from preservatives, molasses, improvers, acidity regulators, flour treatment agents, artificial colours, and emulsifiers. They are nutritious and, tasty too!!
A preview of our ONLINE (pre-recorded) Class 
Made by ONLINE students after watching the video tutorials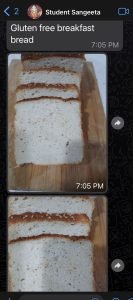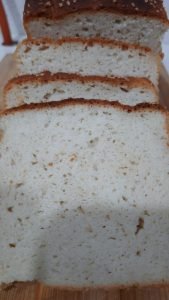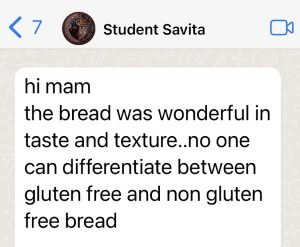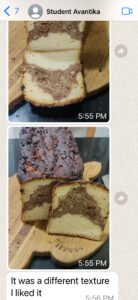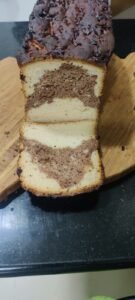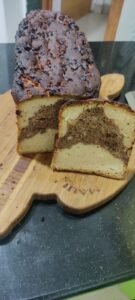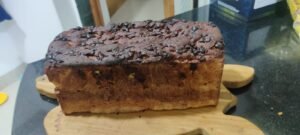 Online Class Details:
24×7 Access to Pre Recorded videos for 12 months.
Learn from the comfort of your home.
Special secret tips & techniques shared.
Lifetime support over messenger and WhatsApp.
Recorded with clear audio and video quality.
JOIN FROM ANYWHERE!!
Method of Instruction: Video Tutorials & PDF Notes
Call/ Whatsapp 9560600056 now and REGISTER for the ONLINE class.