Easy cake recipes – YOU need a CAKE for every day because of it! When you have a truly wonderful piece of cake, that is! There's nothing like a simple slice, square, or wedge of a delicious egg-free cake to make you smile. Uncomplicated cake recipes are provided in this online tutorial to add a touch of uniqueness to every day. These cakes are delicate, and moist, and contain just the right amount of sweetness to enjoy every day! To make them for your family, enroll in our detailed video tutorials right away.
(Look below to learn what our ONLINE students have to say about this course).
Topics Covered:
Super Moist Whole Wheat Chocolate Loaf
Coconut Cake
Whole Wheat Date & Walnut Loaf
Tutti Frutti Loaf
Whole Wheat Carrot Cake
Vanilla Butter Cake
Fee @ Rs.1500/-
Made by ONLINE students after watching the video tutorials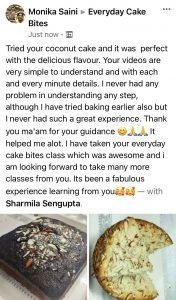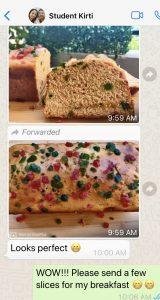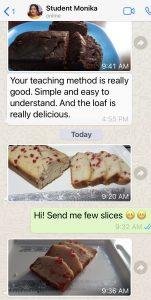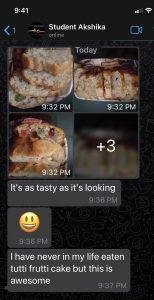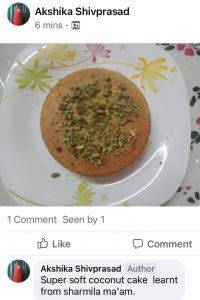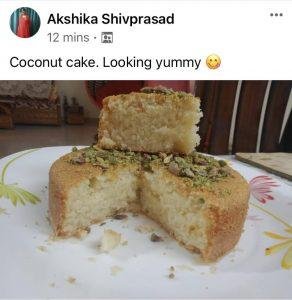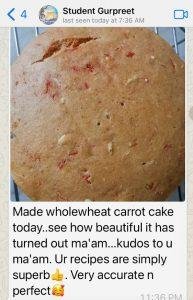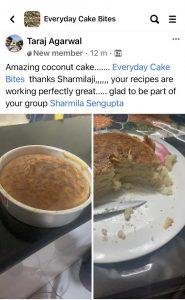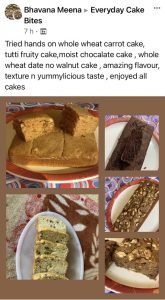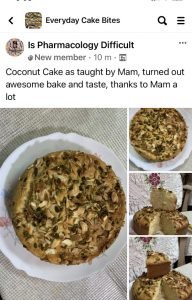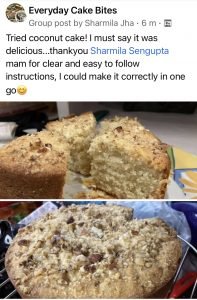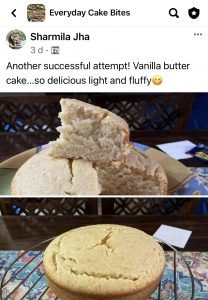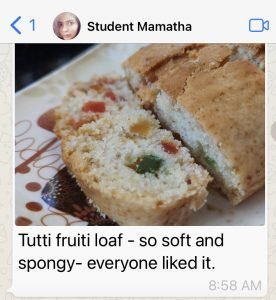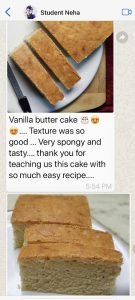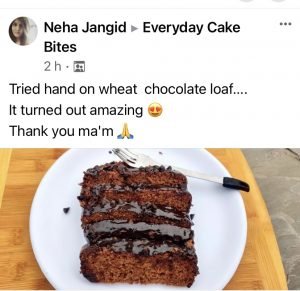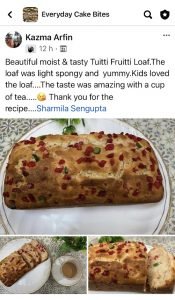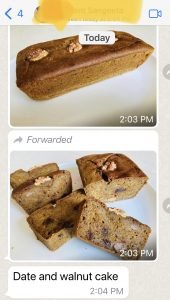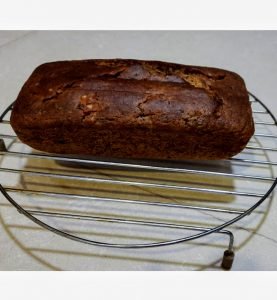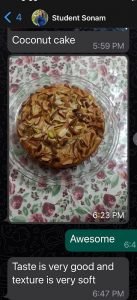 Online Class Details:
24×7 Access to Prerecorded videos for 2 months.
Learn from the comfort of your home.
Special secret tips & techniques shared.
Life time support over messenger and WhatsApp.
Recorded with clear audio and video quality.
JOIN FROM ANYWHERE!!
Method of Instruction: Video Tutorials & PDF Notes
Call/ Whatsapp 9560600056 now and REGISTER for the ONLINE class.