With the help of these diabetic-friendly cake recipes, you may have your cake and eat it too. Delicious & Super Soft Cakes that you can enjoy yourself guilt-free and perfect for diabetics, older persons, and weight watchers. Clear judgment is necessary if you want to lose those additional pounds. On their special day, everyone merits a delightful treat. You can find delight in your special day with one of these mildly sweetened diabetic birthday cake recipes. For Diabetics, they are without a doubt, a guilt-free treat. Join our detailed online video lessons to learn how to bake these magnificent cakes in detail.
(Look below to learn what our ONLINE students have to say about this course).
Topics Covered:
Quinoa Apple Cake
Lemon Loaf
Whole Wheat Apricot – Almond Cake
Semolina Cake
Sponge Cake
Whole Wheat Chocolate Cake
Fee @ Rs.2000/-
Made by ONLINE students after watching the video tutorials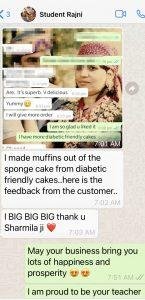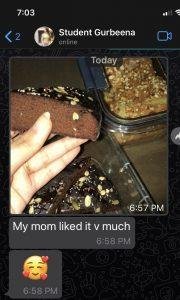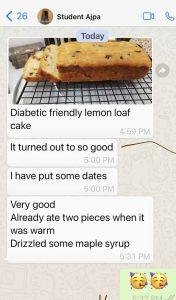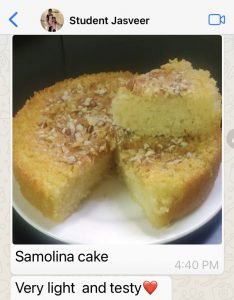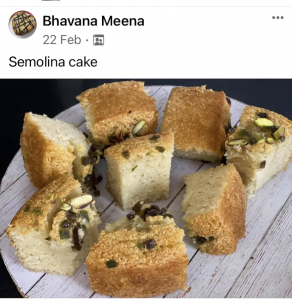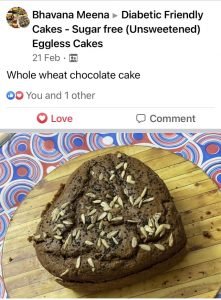 Online Class Details:
24×7 Access to Prerecorded videos for 2 months.
Learn from the comfort of your home.
Special secret tips & techniques shared.
Life time support over messenger and WhatsApp.
Recorded with clear audio and video quality.
JOIN FROM ANYWHERE!!
Method of Instruction: Video Tutorials & PDF Notes
Call/ Whatsapp 9560600056 now and REGISTER for the ONLINE class.