The egg-less COOKIES made at Cookery Expressions are simple, crunchy, flavorful and addictively delicious!!
I Class
Topics Covered:
Whole Wheat Almond Cookies
Cappuccino Cookies
Oat Choco Cookies
Choco Chip Cookies
Coconut Cookies
Anzac Cookies
Jam Custard Biscuits
Chocolate Biscuits
Made by ONLINE students after watching the video tutorials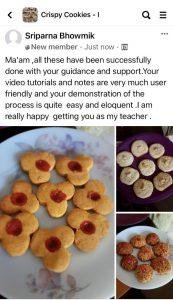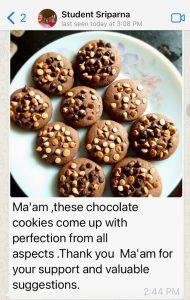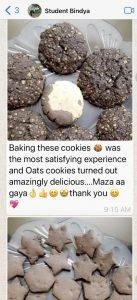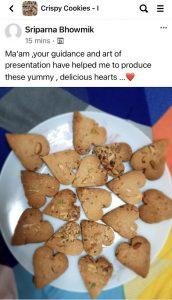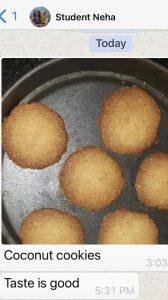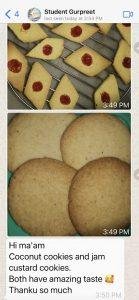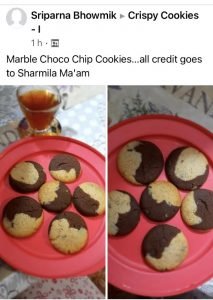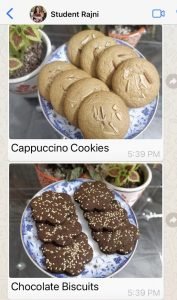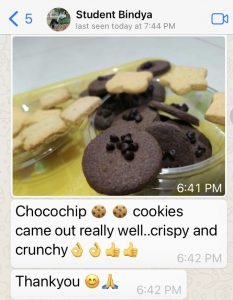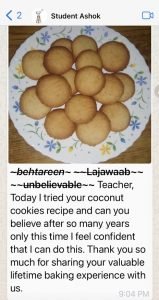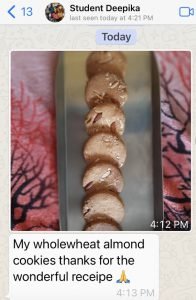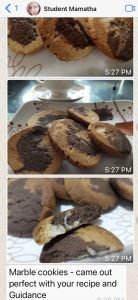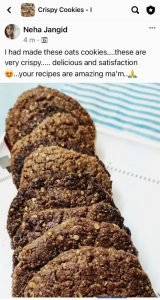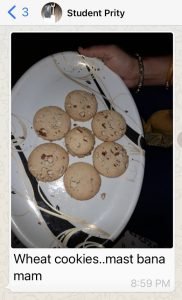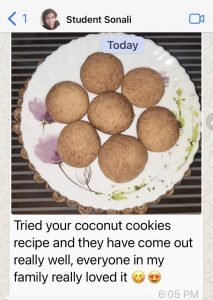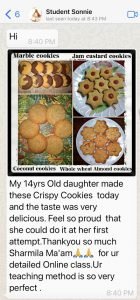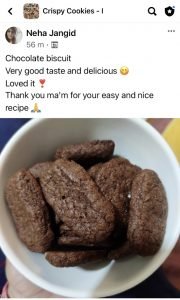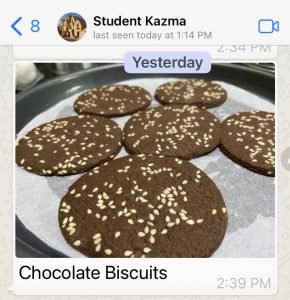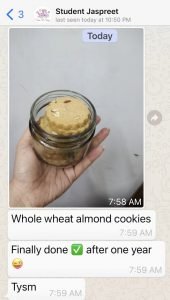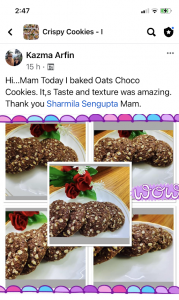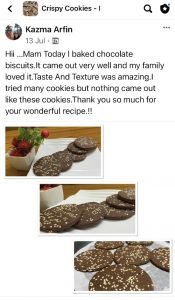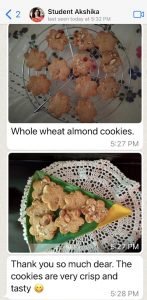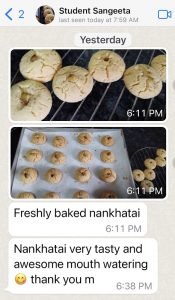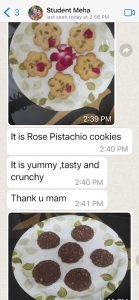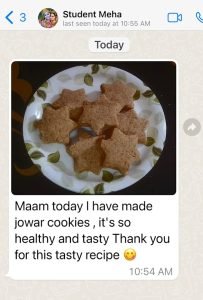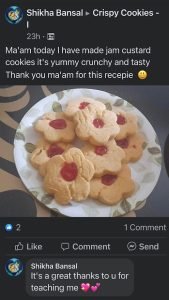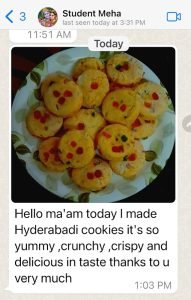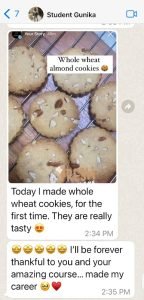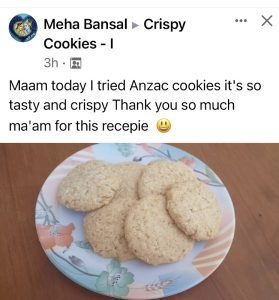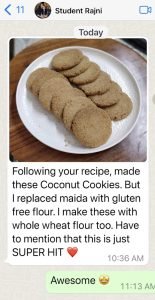 II Class
Topics Covered:
Quinoa, Almond & Honey cookies
Vegan & Gluten free Amaranth Crackers (Savory)
Whole Wheat Buttermilk Cookies (Savory)
Gluten-free Triple Grain Cookies
Jowar Cookies
Rose Pistachios Cookies
Stain Glass Cookies
Nankhatai
Hyderabadi Biscuits
Online Class Details:
24×7 Access to Prerecorded videos for 2 months.
Learn from the comfort of your home.
Special secret tips & techniques shared.
Life time support over messenger and WhatsApp.
Recorded with clear audio and video quality.
JOIN FROM ANYWHERE!!
Method of Instruction: Video Tutorials & PDF Notes
Call/ Whatsapp 9560600056 now and REGISTER for the ONLINE class.